Description
Let there be light: Scandinavian culture and style, represented by a mix of subtle shades and a sophisticated wood finish. Without handles, glossy, timelessly beautiful.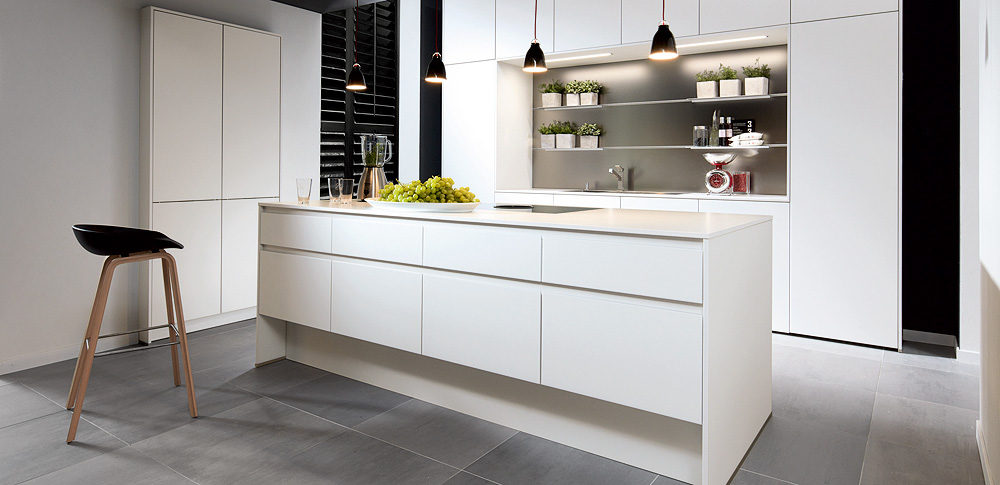 A bridge between living zones: with symmetric joints and a lively solid wood front, the kitchen island
becomes the centrepiece of the design. White, matte glass adds a clear accent.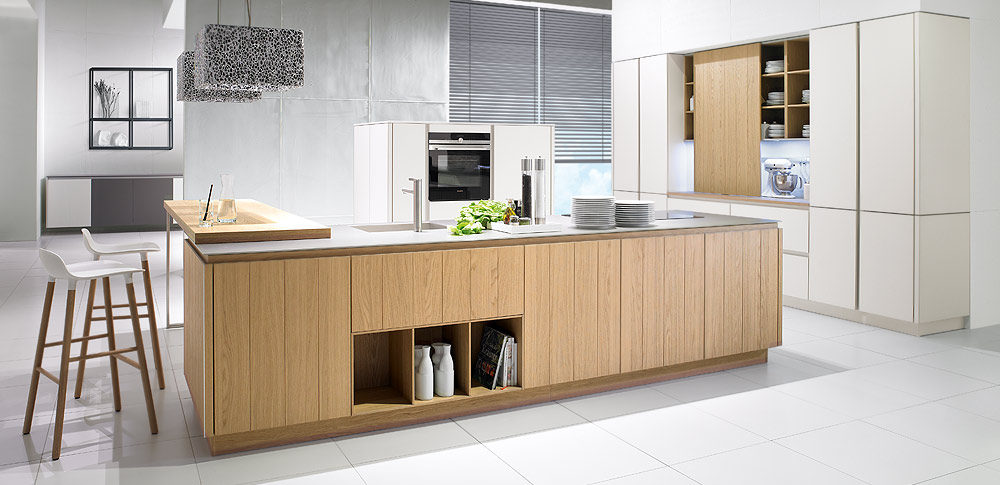 The Y line has redefined the furnishing theme of the kitchen. Strictly linear, almost invisible recessed
grips leave the front looking as if it were cast in one piece. Perfectly designed for access, it consistently
gets to the heart of the clear design statement.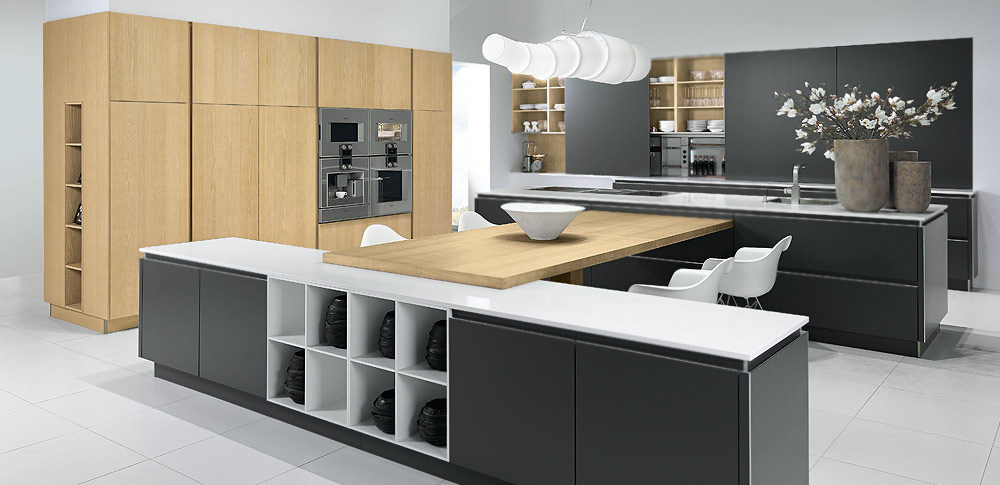 One room, lots of functions. This is the perfect spot to live, work, cook and enjoy in a relaxed atmosphere.
The ambience is open, with plenty of room for the things that are important to you. A kitchen that is a clear
commitment to greater planning freedom. With elegant matt glass fronts and lots of decorative features.