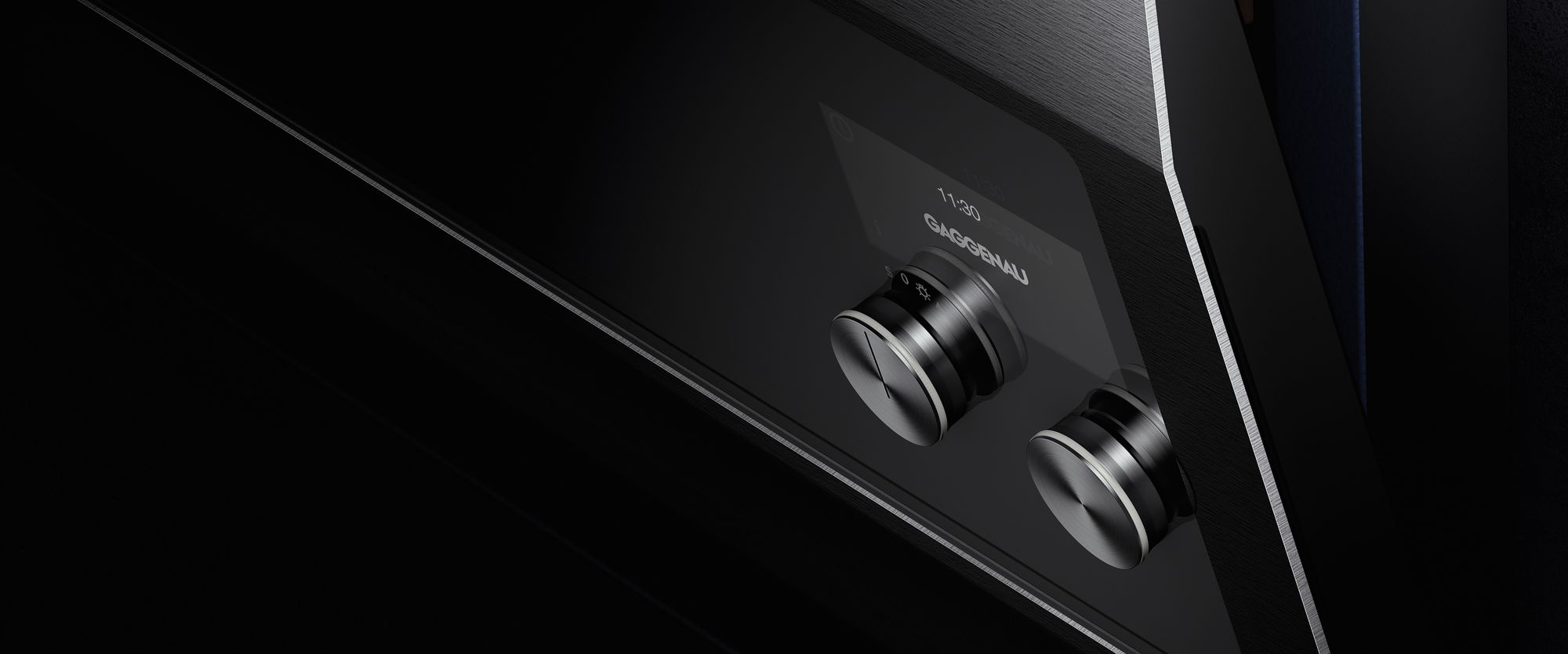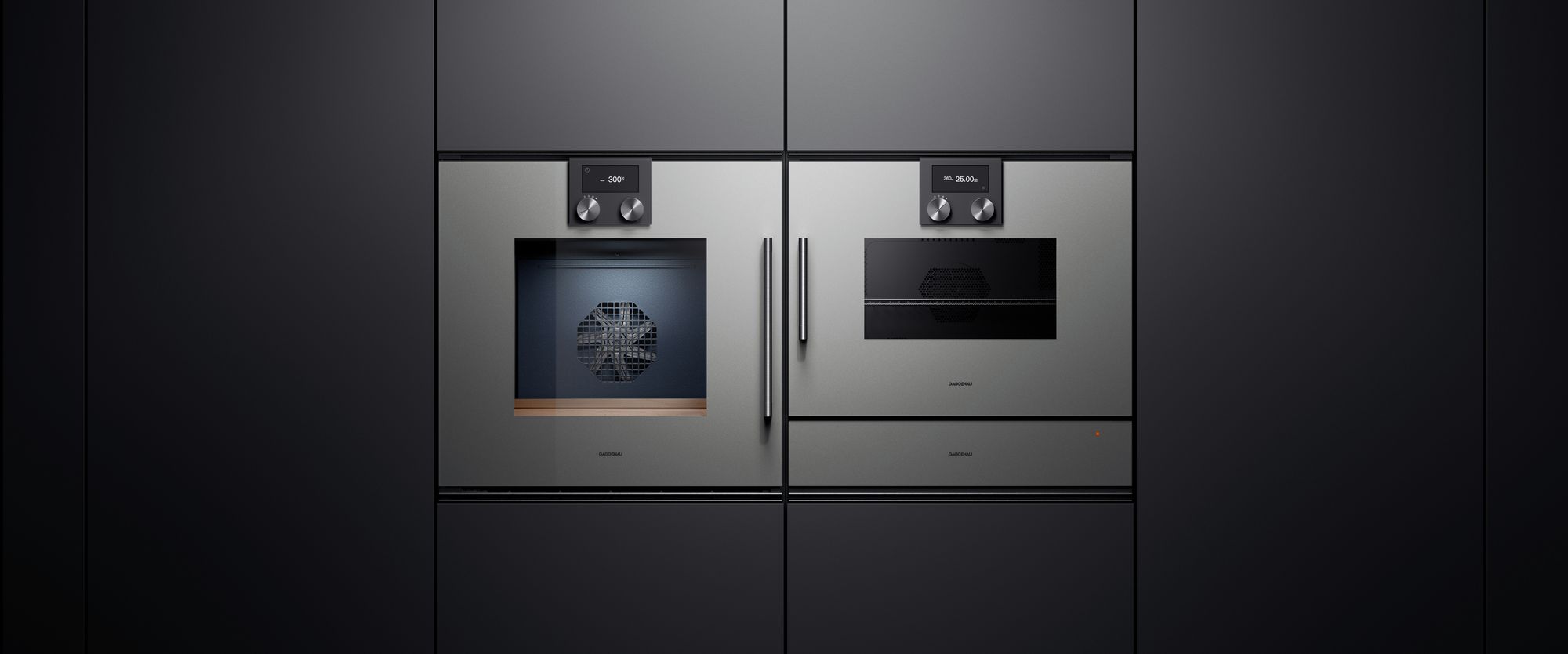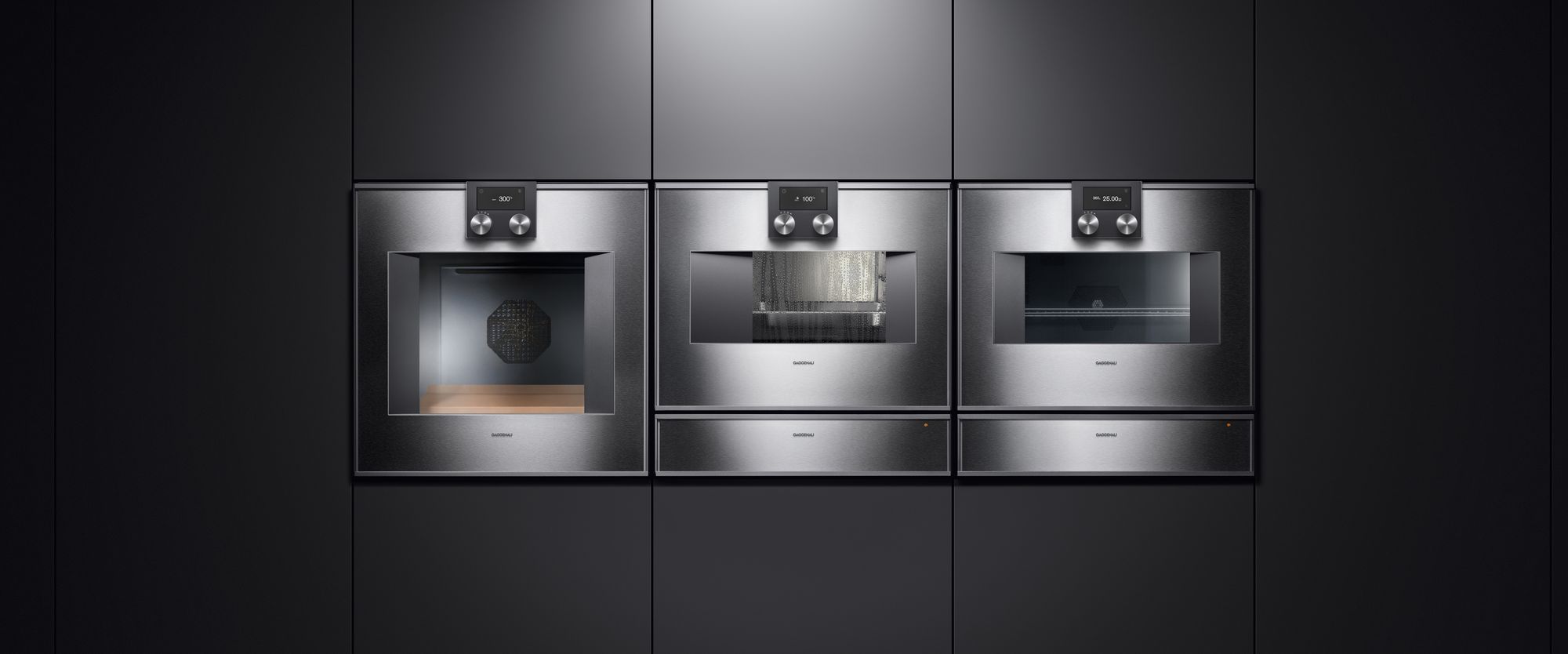 Ovens
Ovens are the heart of the professional, as well as the private, kitchen. The capacious EB 333, sculptural 400 series and flush 200 series each provide extraordinary and distinct baking experiences. There are a multitude of striking and intuitive configurations available. For example, couple the combi-steam oven with the vacuuming drawer and add sous-vide cooking to your repertoire. Or complement your choice of oven with the warming drawer or combi-microwave oven. You are only limited by your imagination.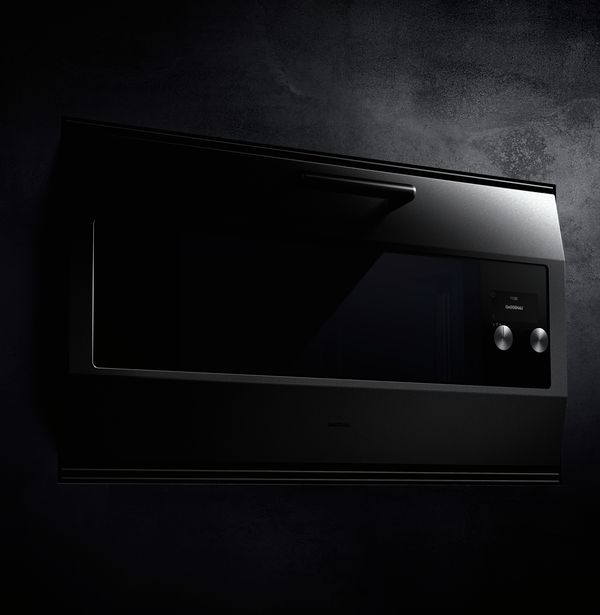 An aspiration of the private chef, and the professional chef at home, the EB oven has been a culinary icon for over 30 years. This oven is a 90 cm testament to the Gaggenau difference, its heritage and traditional avant-garde.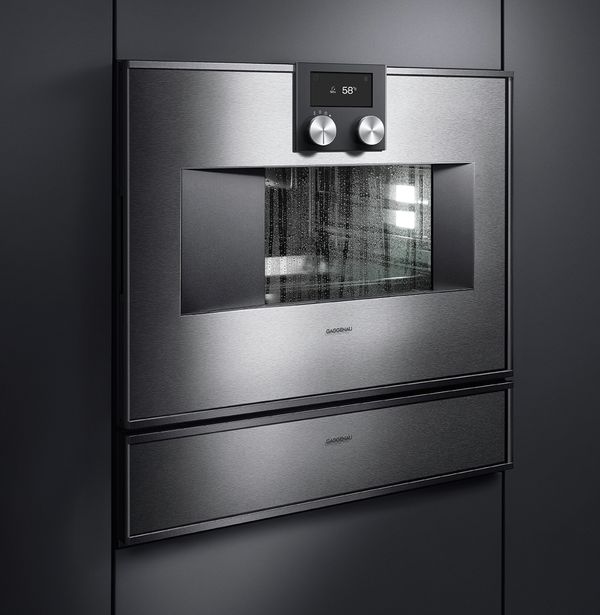 The handle-free doors proudly protrude from the wall and are opened by a simple touch of the intuitive TFT touch display. Expansive in both size and capability, the 400 series offers an exceptional range of ovens, combi-steam ovens, combi-microwaves and warming drawers.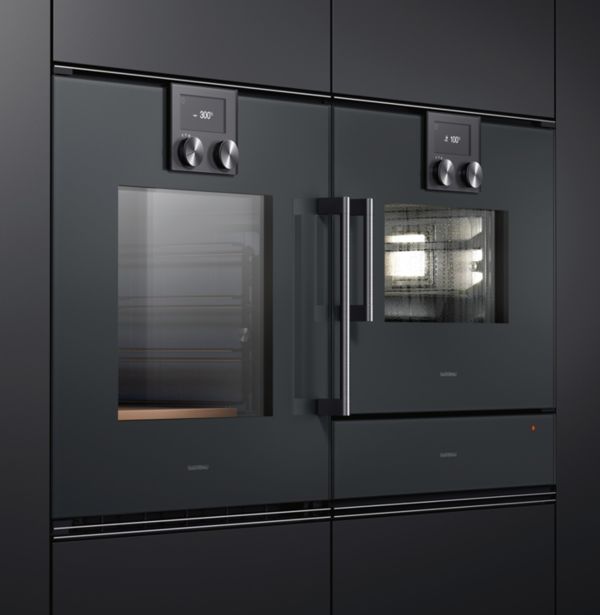 Sitting flush to the kitchen surface, these ovens make a bold statement. Choose from three finishes: Gaggenau Anthracite, Gaggenau metallic or Gaggenau silver. An exceptional oven that fits into a standard 60 cm niche…