Alterna hinged
Wardrobe
SM006
Alterna hinged wardrobe
Alterna hinged wardrobe with fumé glass City Glass door and burnished frame, slate external side, sesame shirt tray and drawer units.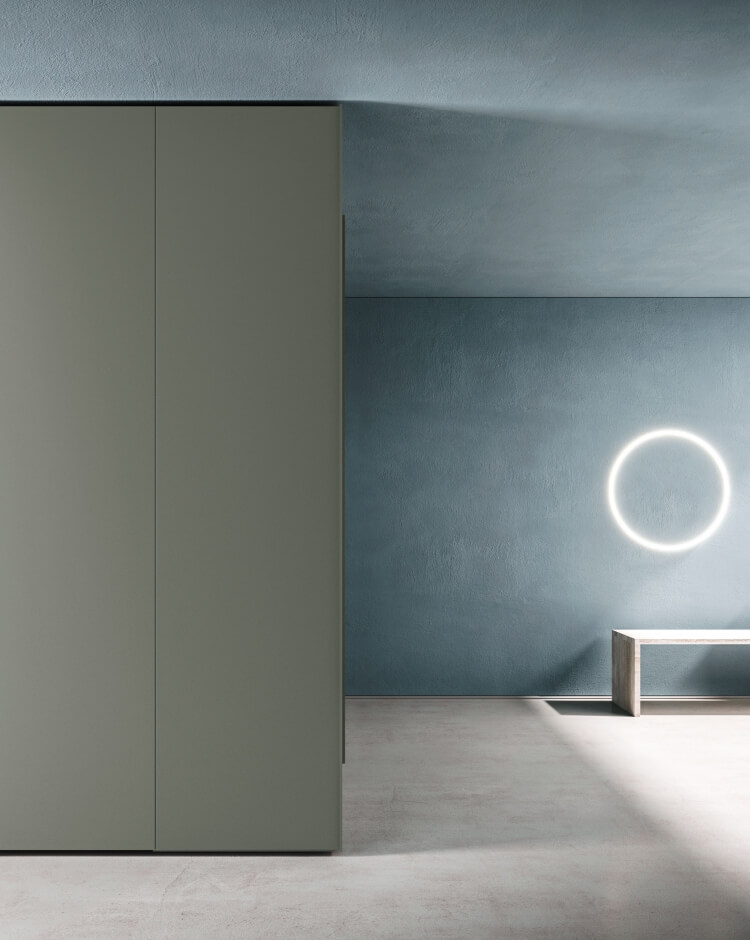 SM2004
External corner module
External corner module with hinged opening on 2 sides.
SM006
Alterna hinged wardrobe end module with clothes hanging rail
Alterna hinged wardrobe with season compartment doors helps to organise your wardrobe by subdividing space accurately. End module with jacket rack.